ClubCrush Review – Blend delicious smoothies ON THE GO! ClubCrush rechargeable blender lets you make smoothies wherever you go!
The popularity of smoothies has EXPLODED in just the last few years. Drinking smoothies is the delicious way to get a healthy blend of fruits and vegetables into your diet, and people around the world have gone crazy for this nutritious, delicious kind of beverage!
The problem is, most kitchen blenders weren't really designed for making smoothies. They're too big and have to be plugged into a wall socket. They feature a half dozen buttons and complicated modes for functions you will never use when making a smoothie.
And worst of all, they're a pain in the neck to disassemble and clean! That's why I'm here to tell you about the perfect blender I've discovered for people with an active lifestyle. It's called the ClubCrush, and if you love smoothies as much as I do it's gonna change your life.
ClubCrush Review: How to make the BEST smoothies WHEREVER you go!
Step 1: Just unscrew the ClubCrush's lid and fill the chamber with your favorite mix of fresh fruit, veggies, protein powder, even ice cream! The chamber holds up to 300ml (10oz) of your favorite ingredients (a standard size drinking glass is 8oz).
Step 2: Press the blend button on the ClubCrush and keep holding it until your drink reaches your desired consistency. The ClubCrush features simple, one-button operation, without any complicated instructions or confusing buttons.
Step 3: Pour your smoothie into a drinking glass and wash your ClubCrush by rinsing it in water (you can easily disassemble the ClubCrush into three pieces for more extensive cleaning). Then just sit back and enjoy your delicious smoothie!
Create the world's best smoothies wherever YOU want to! Forget about old-fashioned kitchen blenders that require an electrical wall outlet to operate!
The ClubCrush runs on a rechargeable battery, meaning you can take it with you wherever you go – camping, on the boat, or anywhere else you can think of!
All the Important Features You Need (ClubCrush Review)
Rechargeable 7.4V 5200 mAh battery ClubCrush's rechargeable battery makes it easy to take with you wherever you go! And a single charge will allow you to blend up to a dozen smoothies on a single charge!
Powerful blending function With its 304 Stainless Steel four-leaf blade, the ClubCrush can handle anything you throw at it! It has all the power required to make blending quick and easy.
Simple to use One-Touch blending Just fill the clear ABS chamber with the contents you wish to blend, like fruits, vegetables, and protein powder. Just a single press on the blending button will provide you with a perfectly blended smoothie within seconds!
The ClubCrush makes making smoothies an absolute joy! (ClubCrush Review)
Forget about heavy, old-fashioned kitchen blenders. Forget about blenders that leave you chained to a wall socket. Forget about blenders that have so many knobs and buttons that you need a PhD in mechanical engineering just to understand how to use them!
The ClubCrush is pre-set to operate at precisely the best speed for making smoothies, without any of the fuss and complications of old-fashioned blenders. It features a simple, one-button operation that makes making perfect smoothies easy to do with just one touch!
Just fill ClubCrush with your favorite selection of fruits, berries, or even protein powders or mixes! Then just press the button for the best smoothie you've ever tasted!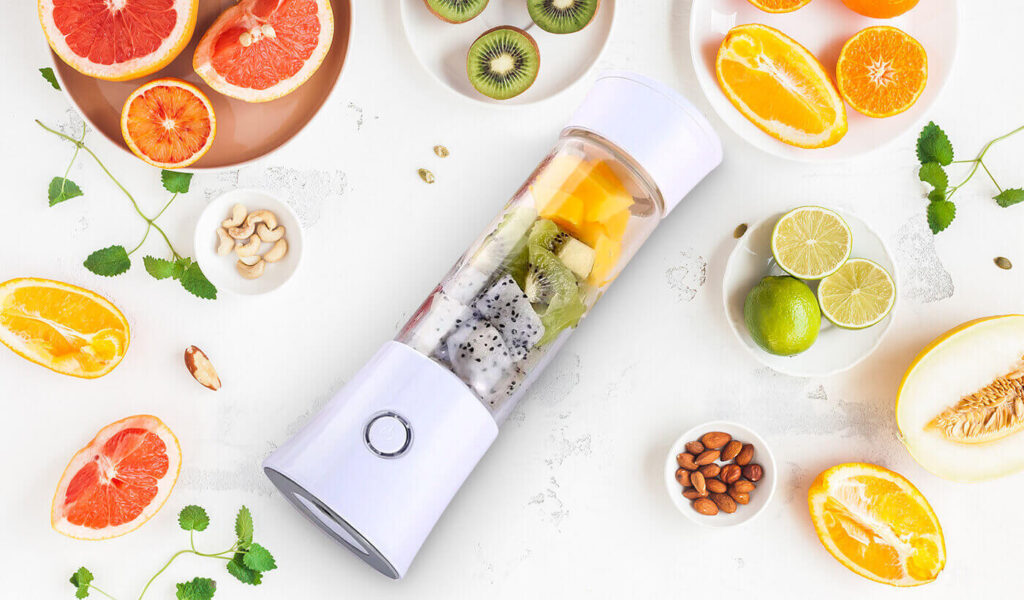 PORTABLE BLENDER MAKES THE WORLD'S BEST SMOOTHIES!
Take-Anywhere rechargeable blender is the perfect item for active people on the go;
Perfect for traveling or taking with you to work.
Compact and lightweight design goes with you everywhere.
One-touch blending provides the ultimate in ease of use.
BPA Free and FDA Certified unit is easy to clean.
Modern materials are 100% safe and built to last. (ClubCrush Reviews)
The ClubCrush's 300ml/10oz, clear blending chamber is made out of 100% food-grade Tritan™. Not only is Tritan™ 100% BPA-free, but it also doesn't contain harmful BPS (bisphenol S) or any other bisphenols.
And it's shatter-resistant, too, so you don't have to worry about dropping it. Its blade is made of durable 304 stainless steel and features a four-leafed blade for the maximum in blending efficiency. And with a rotational speed of 16,500 revolutions per minute, you won't be waiting all day to blend even the firmest of ingredients!
But best of all, the ClubCrush is fully rechargeable! And the battery charge lasts a long time, too… it's powerful enough to let you blend over a DOZEN smoothies on a single charge! And the ClubCrush is both FDA-approved and fully RoHS (Restriction of Hazardous Substances) compliant, making it safe enough to use even for making baby food!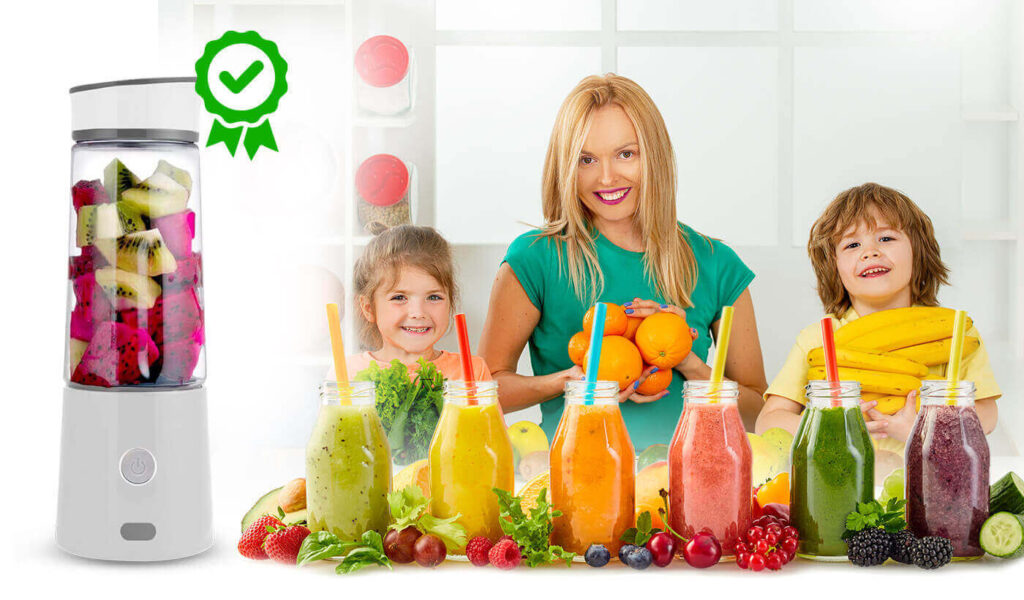 Club Crush is portable and easy to clean!
I've always loved smoothies, no doubt about it! But what I didn't love is having to take apart a full-sized blender to clean it.
It was such a chore it stopped me from making smoothies as often as I liked. That's what's great about the ClubCrush – you can rinse it clean in any sink, or even in a drinking fountain! It only takes seconds.
But my favorite feature has got to be the rechargeable battery! It lets me make fresh smoothies wherever I go – including at my office desk, on picnics, the beach, or anywhere else you can think of! And the battery lasts long enough to make smoothies for the entire family (and then some)!
The ClubCrush is also perfectly suited for making protein drinks. I bring a little bottle of orange juice with me to work, add my protein powder, and make a lunchtime smoothie right at my desk – and it only takes seconds!
Of course, the ClubCrush is easy to clean in my office's restroom sink, too. It's also perfect for mixing and making baby food! I make all sorts of fruit smoothies for my infant son – he loves them, and it makes me happy knowing that he's eating only the freshest and most healthy ingredients – 100% free of any artificial ingredients, flavors, or preservatives!
The ClubCrush makes it easy to mix delicious smoothies wherever you go. And since it runs on batteries you can take it places that no blender has ever gone before – like on picnics, to the beach, even on camping trips!
How to use ClubCrush (Club Crush Review)
Step 1 – Just add your fruit, vegetables, protein powder, or even ice cream to the ClubCrush's 300 ml mixing chamber and screw the container into the blending unit.
Step 2 – Once filled, just press the mixing button and mix your ingredients until you reach the desired consistency.
Step 3 – Pour the contents into a drinking glass and enjoy!
The Perfect Blender for your active, on-the-go lifestyle
The ClubCrush makes it easy for you to mix delicious and healthy smoothies wherever you go! It works great at home, in the office, and even on camping trips!
The rechargeable battery has enough power to make smoothies for the entire family on a single charge, making it the perfect, fun accessory for trips to the beach!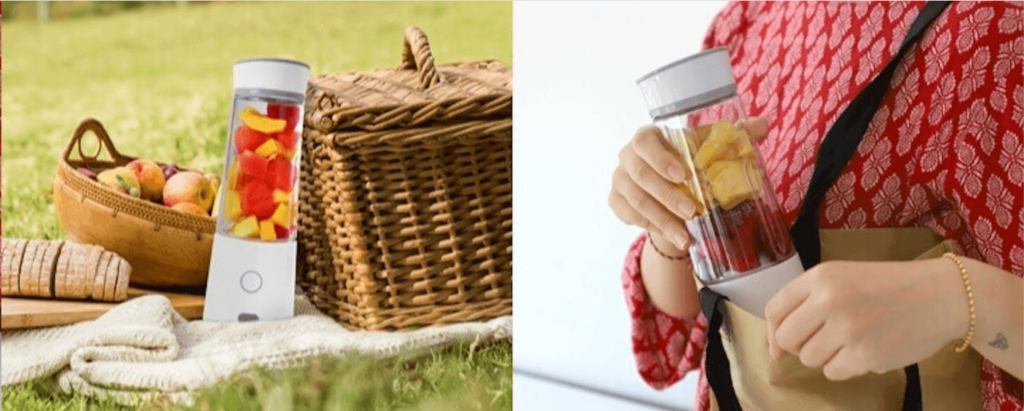 One blender, a Hundred uses
The ClubCrush makes it easy to create quick and easy smoothies whenever and wherever you desire.
It's the perfect way to blend baby food so you can give your child a healthy, easy to swallow blend of fresh fruits and vegetables without the additives and preservatives of commercial products.
It's perfect for home bartenders who want to try their hand at creating impressive and delicious cocktails.
And it makes a perfect gift for students who live in crowded dorm rooms where space is at a premium!
Guaranteed High Quality – Made of only the finest materials available, the ClubCrush is built to last.
No-Hassle Returns – If you are not satisfied with your new ClubCrush, you can return it within 30 days of purchase for a full refund.
Quick & Convenient – So lightweight and easy to use you can take it with you anywhere you go.
Customer Reviews about the Club Crush
Mavis R. – "My infant daughter is so picky with her food it made feeding her a nightmare. But with the ClubCrush I can easily make food that she LOVES to eat. It's made my life so much easier, and I'm glad that she's eating only the best and freshest ingredients instead of something that's been sitting on a shelf at the supermarket for months on end."
Connor P. – "My family calls me the Smoothie King because I make the best smoothies in town. I used to be tied to my kitchen blender if I wanted to make a smoothie, but now I can make them wherever I go – and let me tell you, nothing beats a delicious smoothie you just made fresh while on a picnic or at the beach!"
Raquel K. – "My doctor said I'm anemic and should get more protein in my diet. Some of the protein powder I use tastes terrible, but you can't even notice it when you blend it into a delicious smoothie. ClubCrush makes it easy to get the protein I need, and in a delicious form, too!"
Mark P. – "I'm an amateur bartender and the ClubCrush has become my new weapon of choice. It makes it easy to come up with new mixed cocktails, and it's just SO easy to clean out. It's a thousand times better than having to deal with a heavy, hard to clean, old fashioned blender.
Ashleigh K. – Santa Monica, CA – Takes the hassle out of making smoothies I love drinking smoothies but the cleanup on my kitchen blender made the hassle not worth it. That's what I love about the ClubCrush – it's easy to use, gives great results, and best of all, the cleanup is a SNAP. I used to make smoothies only about once a month, but thanks to the ClubCrush I can enjoy a delicious smoothie every day of the week.
Robert B. – New Salem, ND: This thing is so perfect for making quick and delicious desserts and refreshments. I use it to make all sorts of healthy, nutritious drinks, and if I'm feeling a bit more wild it's great for making all sorts of cocktails, too!
Alonzo J. – Lansing, MI: I know this thing was designed for making healthy smoothies, but who's kidding who here? I use mine to make all sorts of delicious snacks and desserts! I add a few scoops of ice cream, some milk, some chocolate sprinkles, or maybe a few blueberries… let me tell you, it comes out a THOUSAND times better than anything you could buy in an ice cream parlor!
Adriana B. – Denver, CO: My new baby is a real picky eater. Half of the things I stick in his mouth he just spits out. That's where the ClubCrush comes in! I use it to make him delicious and nutritious smoothies that even he can't say no to! It's made him a much happier eater, and it sure has made my mom-duties a whole lot easier, too!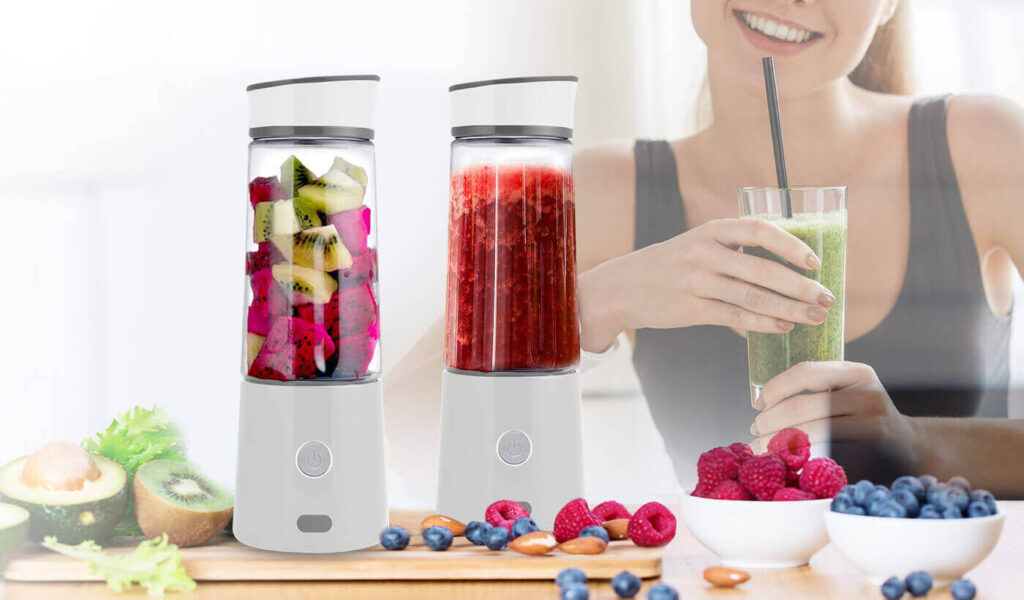 Notice about the Club Crush
And right now, you can get your ClubCrush at a special discount price! The manufacturers are currently running a 50%-OFF promotion, making it easy to get a ClubCrush for every member of your family. But supplies are limited, so order today to make sure you don't miss out!
Special Offer on Now! Order Today for a Limited-Time Discount The ClubCrush makes it easy to make the best and most delicious smoothies, cocktails, desserts, and even baby food! It's super easy to clean and has enough power to handle anything you throw at it! And the rechargeable battery lasts long enough to make sure that EVERYONE can have their favorite blends!